Freqport presents a world-first platform for analog processing inside your computer, alongside freqtube, a quad-instance analog tube processor.
Freqport invites you to the new era of analogue music equipment with their initial product offering, Freqtube. Freqtube is a multi-instance analog plugin containing four discrete tube circuits that operate within digital audio workstations.
The culmination of multinational innovation between Australian and Danish specialists, Freqport are excited to enveil this new era of music production that merges the warmth of analog with the convenience of digital, streamlining processes and reinventing sound.
Freqport products are analog hardware processors connected to a computer with USB. The platform facilitates the use of analog equipment as software plugins and instruments effortlessly inside music software.
Analog plugins create a brand new category of products for musicians, producers and audio lovers.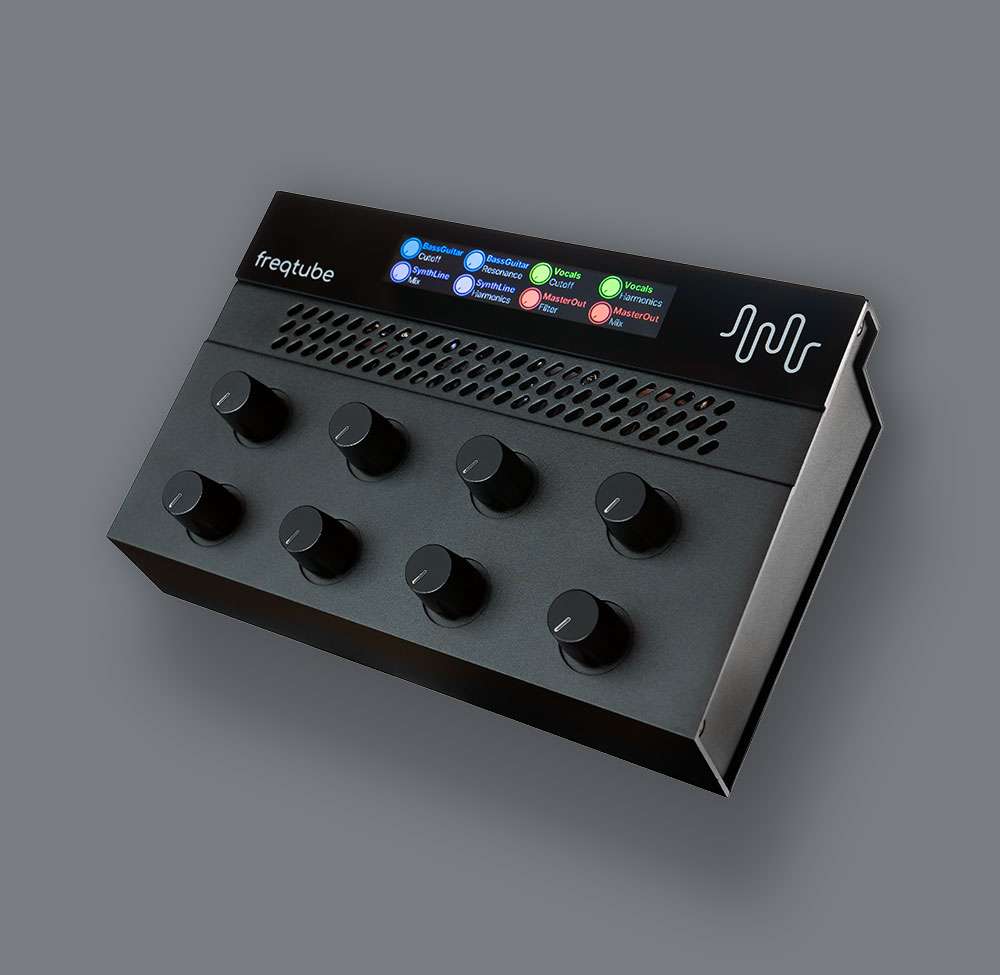 Problem
Most music currently produced requires mathematical equations to generate and process audio and can make audio sound flat and dull, explains Mikael Dahlgaard, director of sales and marketing for the company..
"We built a platform to get real analog processing into audio software without any of the hassles or limitations that come with connecting and using traditional analog equipment, he said.
Setting up cabling, figuring out software configuration and audio interfaces and consistency of reproducing the final output are now problems of the past."
Freqport Plug and Play – it couldn't be easier
Just plug the product in with a single USB cable, power, open the interface and play.
Record and playback analog parameters. Save, store and recall Freqtube settings inside DAW. Setups remain unchanged between sessions so you can return to your project later with no hassle.
Including multi-instance powerhouse VST & AU plugin with a perfect virtual representation of the hardware that operates with up to two stereo, or four mono, plugin instances..
Touch and feel the creative process with assignable knobs.
Ultra-low jitter audio synchronization between host and hardware for bit-perfect audio.
Internal professional grade 32bit audio converters running up to 192kHz for transparent audio translation.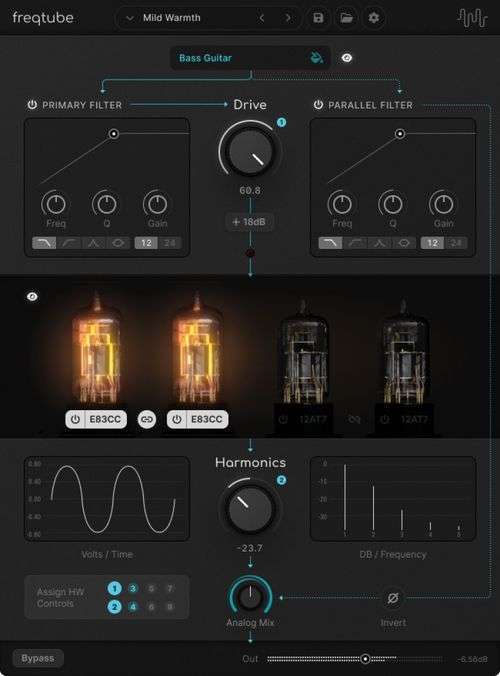 Freqtube – solid, reliable and customisable
Featuring a solid, all metal enclosure with discrete analog tube circuits including drive and overdrive controls.
Individual dry-wet mixing per channel in the analog domain and controllable harmonics on each tube allow the adjustment of even or odd harmonic characteristics.
Internal low noise high voltage generation circuits to optimize tube operating range.
Eight hardware multi-mode digital filters further customisable for maximum sonic flexibility.
Assign filters, gain, harmonics, analog mixm,automate parameters and more with via the Freqtube plugin inside music software.
Color display allows maximum flexibility and visualization of controls.
Rack mountable with our patented rack kit available in early 2023.
‍
For further enquiries or product demonstration, contact info@freqport.com