UA's first ever Neve compression bundle features the all-new Neve® 2254/E Limiter and Compressor, and updated Neve® 33609/C Compressor plug‑ins — two legendary British dynamics processors powering decades of Neve sound.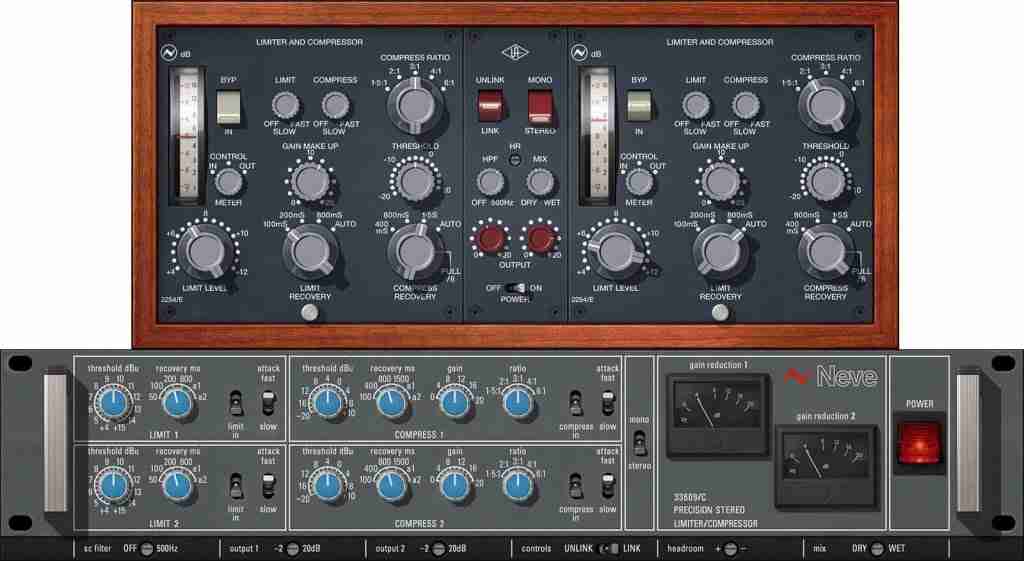 Neve Dynamics Collection — $299*
The Neve 2254/E Limiter and Compressor is an end-to-end emulation of the compression module found in Neve's 80 series analog consoles. Capturing famed Neve diode-bridge circuit topology, including custom amplifiers and transformers, the plug-in offers the dynamics and tonal character of the original hardware at near-zero latency for Apollo users.
Updated 33609 Compressor "plug-in only" features bring new Sidechain Filter, Dry/Wet Mix, and Fast/Slow Attack settings for added dynamics control to Neve's premier mix bus compressor.
API Summing LUNA Extension — $299
Developed in partnership with API exclusively for LUNA Recording System, API® Summing Extension emulates the 2520 op-amp and custom output transformer-based summing amps found in popular API consoles of the past 50 years. Built into LUNA's mixer, the extension brings streamlined workflows by eliminating the need to manage multiple plug-in windows.
UAD Software v9.13 & LUNA v1.1.1 — Key Features:
Neve Dynamics Collection features Neve® 2254 E Limiter/Compressor plug‑ins and updated Neve 33609/C Compressor plug‑ins
API® Summing LUNA Extension captures legendary API console sound
UA 1176 Classic Limiter Collection plug‑ins — graphic and feature enhancements
Four new mic models for Townsend Labs Sphere