United Studio Technologies is proud to announce the upcoming availability of the UT FET47 — a faithful reproduction of a legendary classic studio workhorse representing the newly-founded pro audio company's inaugural product as a 'no-compromise' microphone aimed at both professional and project-level recording, as well as the broadcast and voiceover market — as of October 16…
Hand-built in the USA, the UT FET47 symbolizes several years of R&D, testing, and engineering, offering an unparalleled level of quality and craftsmanship to the end-user at an asking price to die for. Featuring a large, custom-wound, 'striped core' (multi-alloy) output transformer designed by Cinemag to reproduce the exact harmonic signature of its original German counterpart, the microphone itself incorporates a Heiserman HZ-series 'K47' German-style capsule — a joint effort between Heiserman and United Studio Technologies. This unique design features dual-milled backplates that are matched and then physically joined to ensure extremely consistent performance between sides and between capsules. The capsule is made from precision-milled brass and skinned with gold-sputtered, six-micron NOS (Not Otherwise Specified) Japanese PET (Polyethylene Terephthalate) film that meets or exceeds the purity standards of laboratory-grade Mylar(TM). The high-quality microphone body is produced from nickel-plated brass milled from a solid brass billet, complete with a durable swivel-arm for mounting.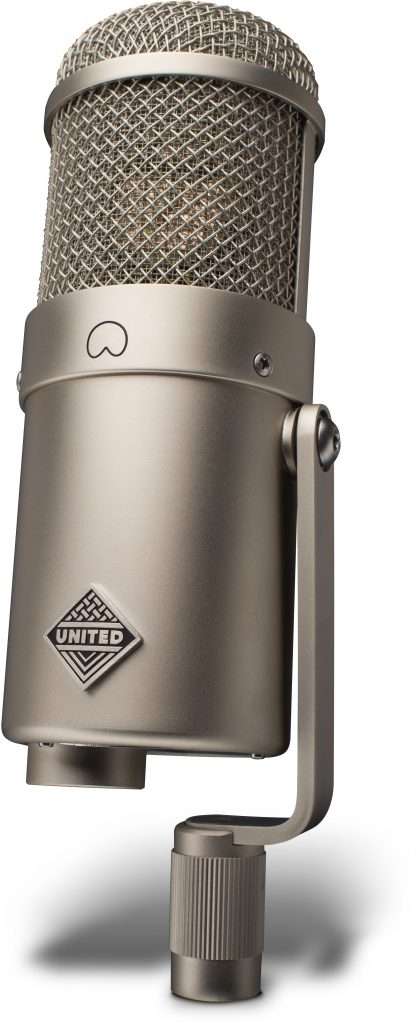 Meanwhile, the circuitry involved is fully discrete, using only robust and over-spec'd components, including NOS military-spec polystyrene capacitors and tested, original NOS Fairchild FETs (Field-Effect Transistors). No electrolytic capacitors are used anywhere in the microphone, and an 'all-dry' topology ensures a lifetime of consistent use.
United Studio Technologies President Chad Kelly has this to say regarding the development process: "Our formula with this microphone and all of the products yet to come is a very holistic one, bordering on the obsessive. We put care into every single part that goes into it — down to the last thin film resistor or tantalum capacitor, and even the quality of the PCB [Printed Circuit Board] material itself, the positions of components, and the lengths of wires. Nothing is left to chance. We don't just want to make a microphone that you'll absolutely love, we want to make a microphone that you'll still love 20 years from now and be glad you invested in. Everything we do at United Studio Technologies is engineering-driven; no less than five engineers — all experts in their field — have had some level of participation in developing this product. The result is a synergy that I think is palpable."
Distributed worldwide by RAD Distribution (http://www.raddist.com/), the UT FET47 is expected to ship before the end of January 2020 with an MSRP (Manufacturer's Suggested Retail Price) of $799.00 USD.
For more in-depth information, please visit the United Studio Technologies website here: https://www.unitedstudiotech.com