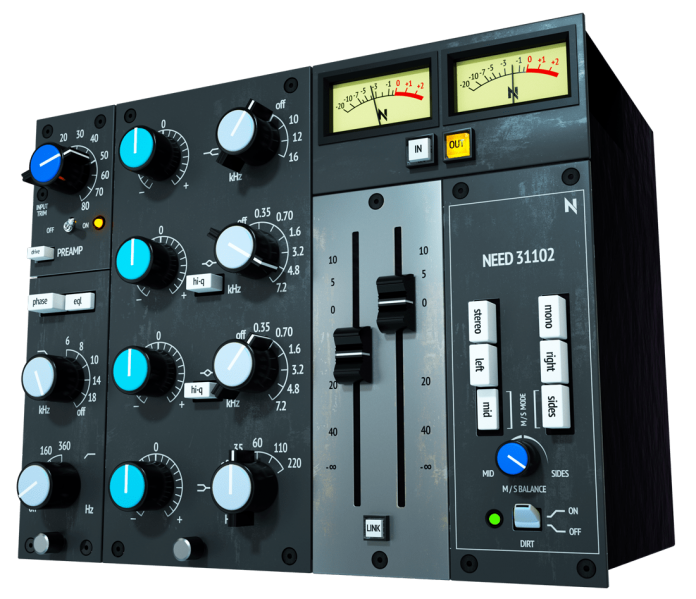 The Iconic 8068 console. It's 31102 preamp/eq has been used to mix many hit records for years. Guns N' Roses, Bruce Springsteen, AC/DC, Red Hot Chili Peppers, Nirvana, Metallica…etc. 31102 console eq is the next step of the 1073 evolution.
NoiseAsh Audio is proud to present one of the new generaton true analog collection plugins.
https://youtu.be/V4sn6D5r5F0
With Same character. Enhanced with a great modern workflow. The Need 31102 is holding each small detail and true vintage tone of the original unit.
Need 31102 opens up the sound with it's unique signature behaviour and legendary musical curves without sounding harsh. Tighten up kicks with signature attitude, boost the treble with legendary zero-harshness tone. Give all of the tracks personality with adding color and dimension.
Innovative cutting-edge NoiseAsh technology procedures have been used in order to give the reality with a very light CPU usage and maximum accurate Anti-Aliasing Analog tone behaviour. We've expanded the original 3 band EQ unit with an extra mid band, so you will have a 4 band Need 31102 console eq. NoiseAsh Mid / Side processing engine has been added to let you apply individual equalization to mid and side stereo content individually. User friendly GUI workflow will provide an inspiring, effective and fast performance. Also we're introducing a brand new breath. Tutorials! Useful built-in tutorials will be everyone's friend.
Well-known famous sheen tone, signature musicality, vintage analog saturation and re-arranged easy workflow will enhance the tone-shaping process flawlessly.
The Need 31102! Iconic console tone, has been reborn.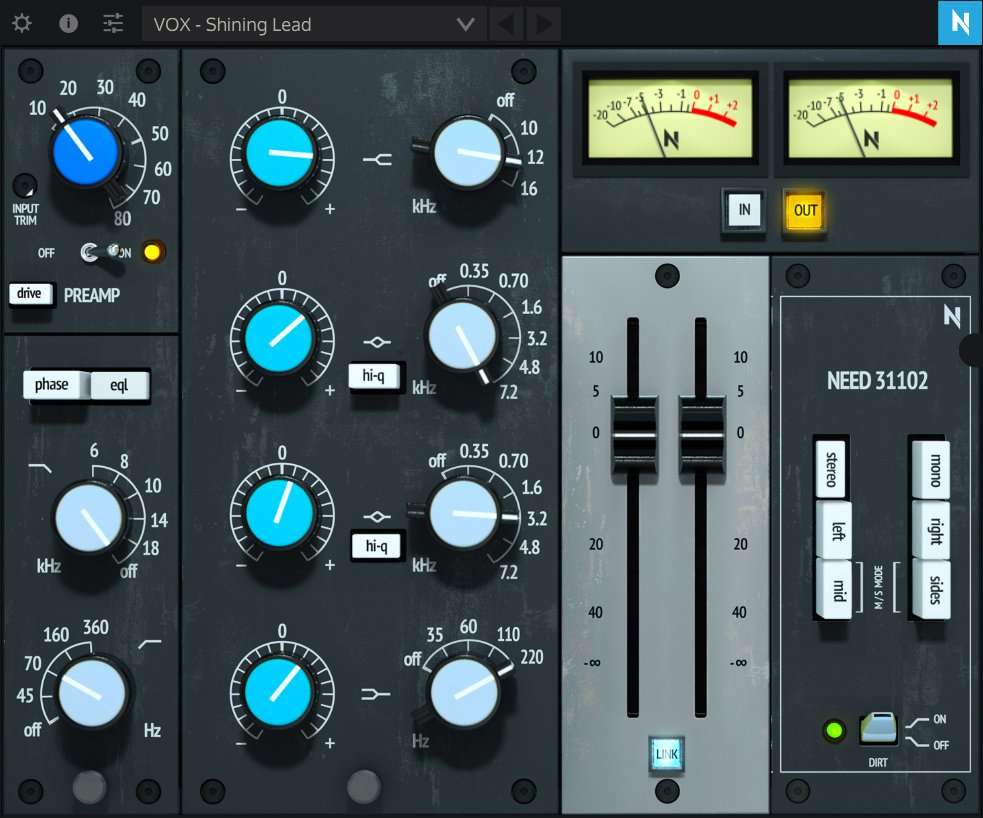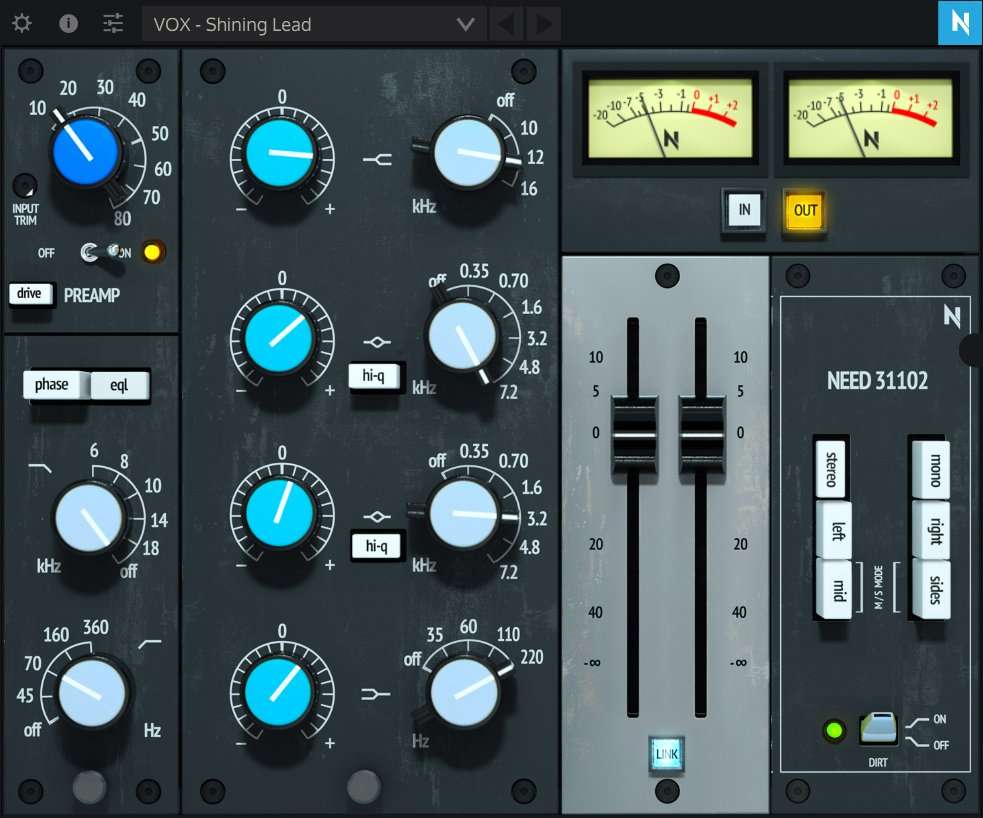 AVAILABLE FORMATS
WINDOWS: VST/AAX (both 32&64 bit)
MAC: VST/AU/AAX
SPECIFICATIONS
Truly accurate circuit reproduction of the famous classic console eq / preamp unit.
Second mid band enhancement.
Original Mic Pre-Amp model with "Drive Mode" in 80 dB range (From 10 dB to 80 dB).
Unique, sweet, signature analog behavior of total harmonic distortion.
Complex legendary interaction between filters with smooth and musical curves.
Anti-Aliasing Engine with Oversampling option.
Mid / Side, Stereo, Mono-Sum, Left and Right channel procesing matrix.
Friend of CPU.
Built-in Tutorials.
Effective Resizable GUI workflow.
Intro Price : $59.9 / Regular : $119.9
https://www.noiseash.com/need-31102-console-eq/