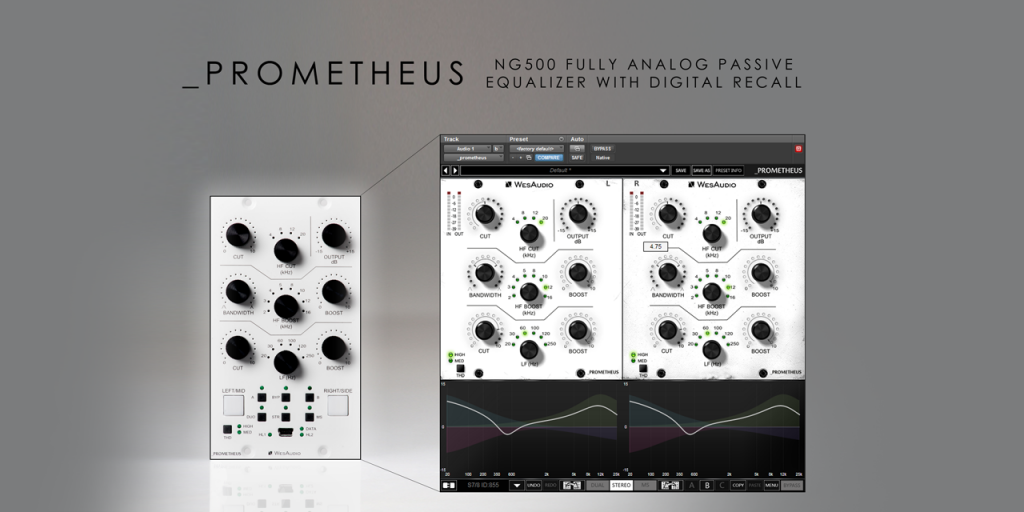 _PROMETHEUS is fully analog passive EQ with +24dBu of headroom. It features pultec-style warm sound with a lot of innovative improvements. Its modern approach to design allows instant recall of your classic vibe through very flexible plugin available in most common formats. _PROMETHEUS as all ng500 products integrates with your DAW environment via front panel USB socket or TITAN chassis.
Features summary:
+24dBu of headroom Stereo / Dual mono / Mid/Side operation mode Passive equalizer (Pultec-style) design
Low frequency boost/cut – 20, 30, 60, 100, 120, 250 Hz. High frequency boost – 2, 3, 4, 5, 8, 10, 12, 16 kHz.
High-frequency cut – 4, 8, 12, 20 kHz.
Proprietary THD implementation
Flexible DAW/Live plug-in control for instant recall 6 touch-sensitive encoders allows to record automation
True bypass
In and OUT metering with clip detection, A/B compare feature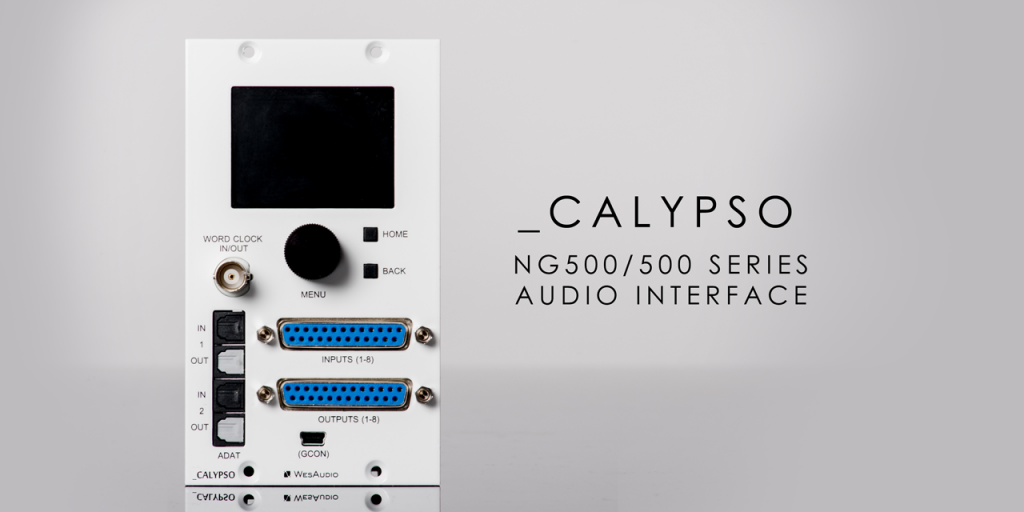 _CALYPSO is an audio interface designed to work in 500 series enclosure. It features state of art 8 channels of AD/DA conversion and perfectly integrates with ng500 chassis – TITAN, through I.A.C. connector. Besides its very convenient integration with ng500 chassis, it still can be used in standard 500 series enclosure using two DB25 connectors.
Features summary:
24bit conversion Supported sample rates: 44.1kHz, 48kHz, 88.2kHz(SMUX), 96kHz(SMUX)
Ultra-low jitter clock Word clock
IN/OUT Full integration with TITAN via IAC connector (Just ADAT cables are needed to route the signal to, and from chassis)
Two DB25 connectors allow integration with any 500 series chassis
Two converter reference levels +4dBu/-10dBV
LCD screen with channels metering
For more information: http://wesaudio.com/