World Heart Beat Music Academy, which helps young people realize their musical potential without financial constraints, has opened a second location in southwest London that includes a superb recording studio outfitted with a Solid State Logic ORIGIN 32-channel analogue mixing console. The new commercial production facility, designed by leading U.K. architectural acoustics and studio firm Munro Acoustics, will serve as an economic engine for the charitable organization, which was founded by artistic director Sahana Gero, an accomplished musician and music teacher, in 2009.
Her brother, James Gero, the organization's CEO, spearheaded the new World Heart Beat at Embassy Gardens, and was responsible for the state-of-the-art build, which also houses a 200-capacity bespoke concert hall that doubles as an impressive live room for recording. The extraordinary connectivity of the building, incorporating over 80 km of fiber optic, Cat 6a and analogue cables, offers artists an array of opportunities.
​

​In addition to offering a recording studio for hire, World Heart Beat Embassy Gardens also hosts a busy calendar of jazz, contemporary classical, folk and global music performances. It is the first building in the U.K. to have a permanent, fully loaded d&b Soundscape immersive sound system, providing artists with a new technology with which to experiment with their music. In the first year alone, over 90 concerts and public performances will take place, from emerging musicians to world class artists.
The London Borough of Wandsworth and developers Eco-World Ballymore selected World Heart Beat from a field of more than 42 organizations as a "cultural anchor" for the Embassy Gardens residential and business development in Nine Elms, the largest regeneration zone in Europe, which surrounds the United States Embassy on the south bank of the River Thames. The organization has a 50-year lease on the 750-square-meter (8,100-sq.-ft.) purpose-built facility at peppercorn rent.
The venue, recording studio, broadcasting suite and an on-site café together form a commercial arm of World Heart Beat, according to Nick Cohen. A professional freelance bass player for over three decades, Cohen first became involved with World Heart Beat during 2020, initially helping to set up live video streaming capabilities at the academy's original learning space, which is about six kilometers (four miles) southwest of the Nine Elms location. Since then, Cohen has been directing World Heart Beat's Digital Production and Young Artist Development program. "We rely on donors and the goodwill of people, but providing hours and hours of training to young people for free is not cheap, so the commercial arm to World Heart Beat is essential to help our mission," Cohen says.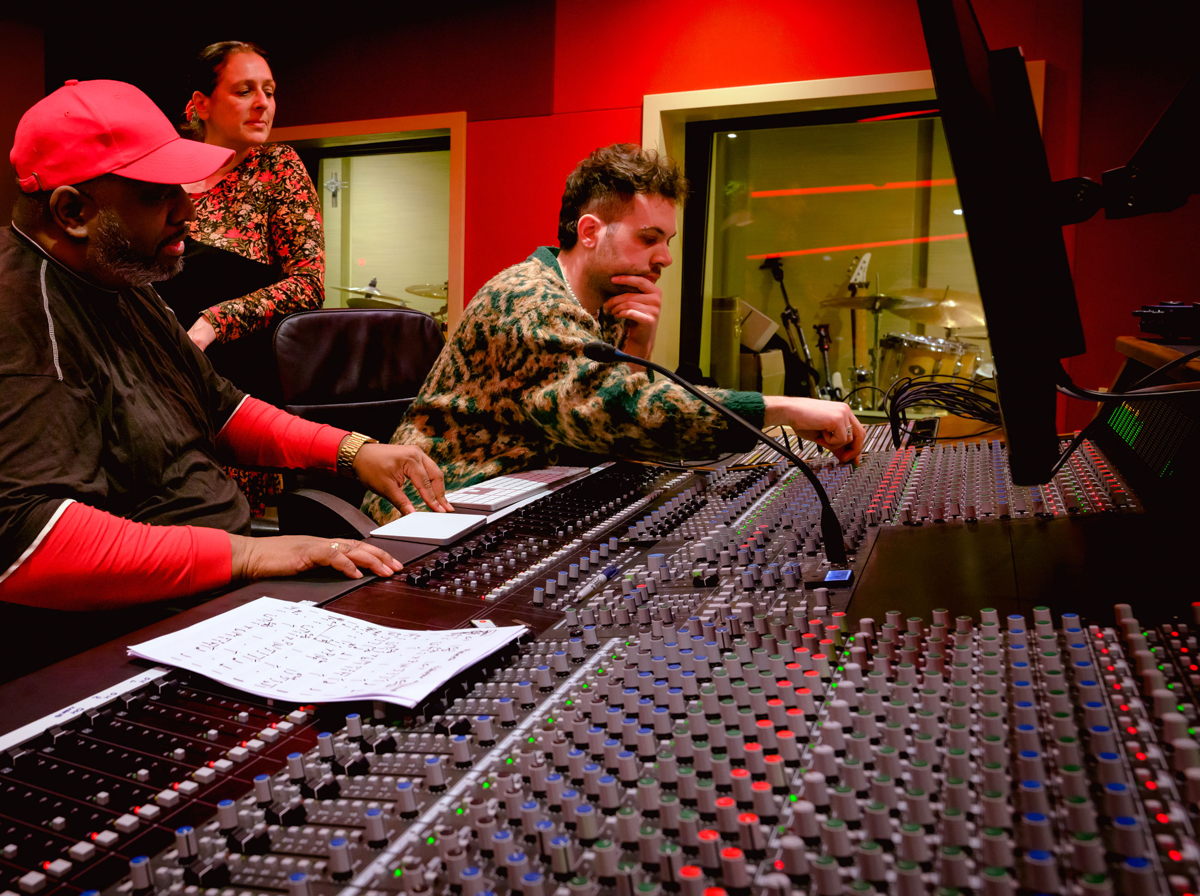 Having been purpose designed and built, World Heart Beat Embassy Gardens has quite a "wow" factor, Cohen continues. "When we show potential clients around, they see the Steinway D concert grand piano, straight from the Proms stage, and they see the auditorium, which is loaded up with technical equipment and fine acoustic wooden panels designed by world renowned designers, Sound Space Vision. Then you take them into the studio and there's the SSL ORIGIN, and people realize they're in an incredible working environment."
During the build, Gero recalls, "I was adamant about having a recording studio that could be seen and enjoyed by top professional artists and studio engineers. Having no personal experience myself, I felt that Nick's previous experience, with touring credits that include Eurythmics, Roy Ayers, Massive Attack and M-People, would be invaluable. I remember calling Nick at midnight asking about what desk I should get. He bluntly told me he was a musician first and foremost but did let it slip that, if he was getting a desk, SSL had a beautiful workflow." ​
Gero continues, "That was it; I took that as sold. When you spend so much on building a venue — and my vision was to build the best boutique venue in the country that was about young people levelling up — then every minute detail is so important to that vision. Personally, I couldn't be happier with our choice of desk. The SSL with its custom-made furniture looks so beautiful and it works terrifically well, too."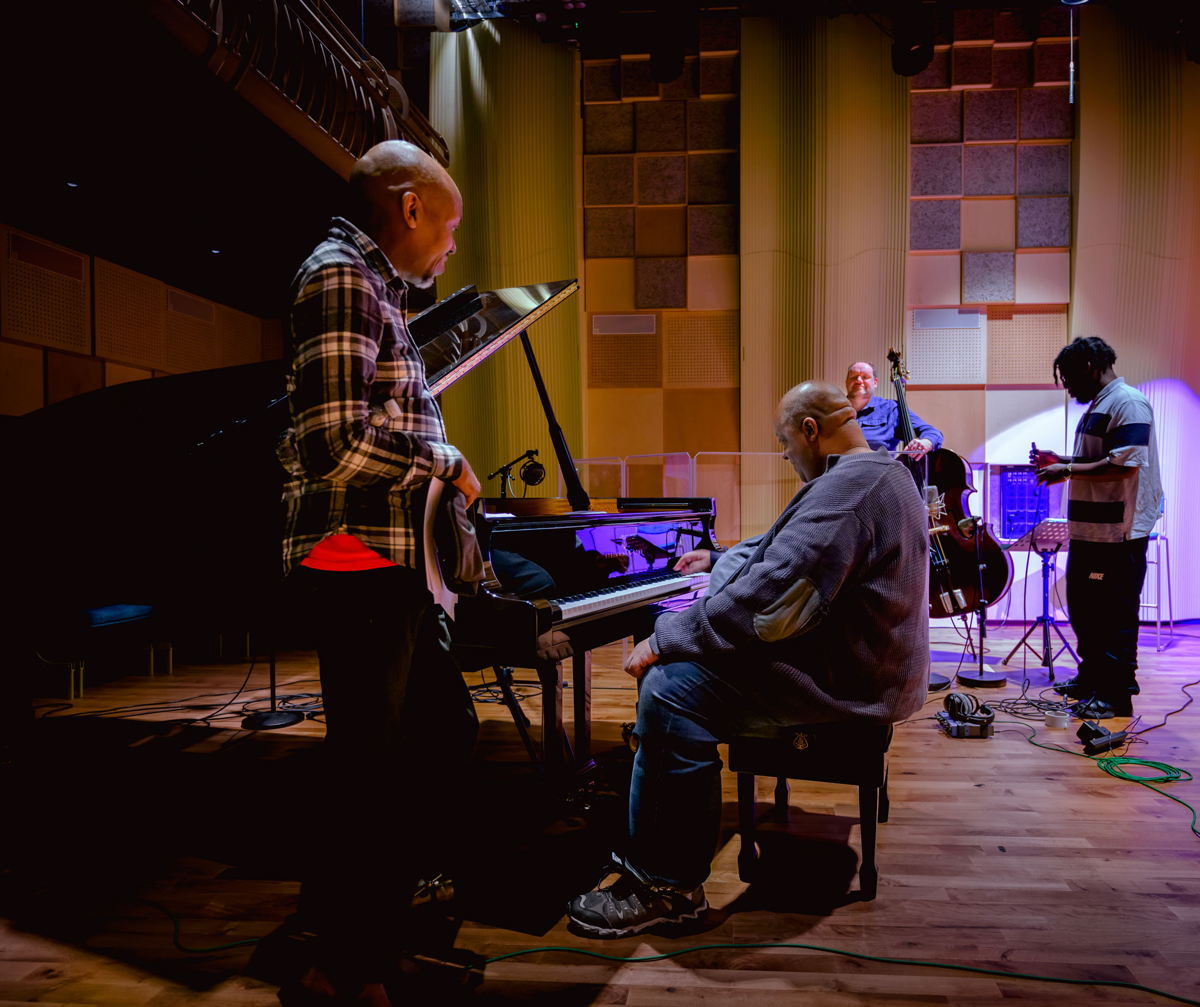 When helping choose a desk for the new studio, Cohen says, he wanted something that was hands-on and easy to operate and didn't require the engineer to page through menus and submenus. An all-analogue desk was also the most appropriate option for the types of music that World Heart Beat focuses on, he says. "A lot of the music that we do is from the acoustic world, so we're dealing with classical piano recitals and a lot of jazz. ORIGIN fits in with that more organic workflow and really works well with the whole ethos of what we're trying to do here." ​
Jim Sorenson has been lead studio and live engineer and AV production assistant at World Heart Beat since early 2021, and previously worked for a time with renowned producer Tony Visconti. "The way that ORIGIN is set out is a really natural way to engineer, for me. Especially the way that it's been married to the patchbay and being able to start recording quickly. I find the workflow fantastic in comparison to a lot of the desks I've used before. The desk is very straightforward and literal, I would say, which makes working on it really quick," he says.
"I can't speak highly enough of the ORIGIN EQs," continues Sorenson, who has worked on other SSL desks in the past. "I'm more into feeling and sweeping, and the response is nice and intuitive to that hands-on approach. You can use quite fine and delicate movements in the EQ section to be really crafty with the way you're pulling stuff into Pro Tools. I often commit to printing straight from the EQs on the desk. I don't know why I would load up an SSL emulation on the DAW when I've got 32 of the E series EQ right in front of me."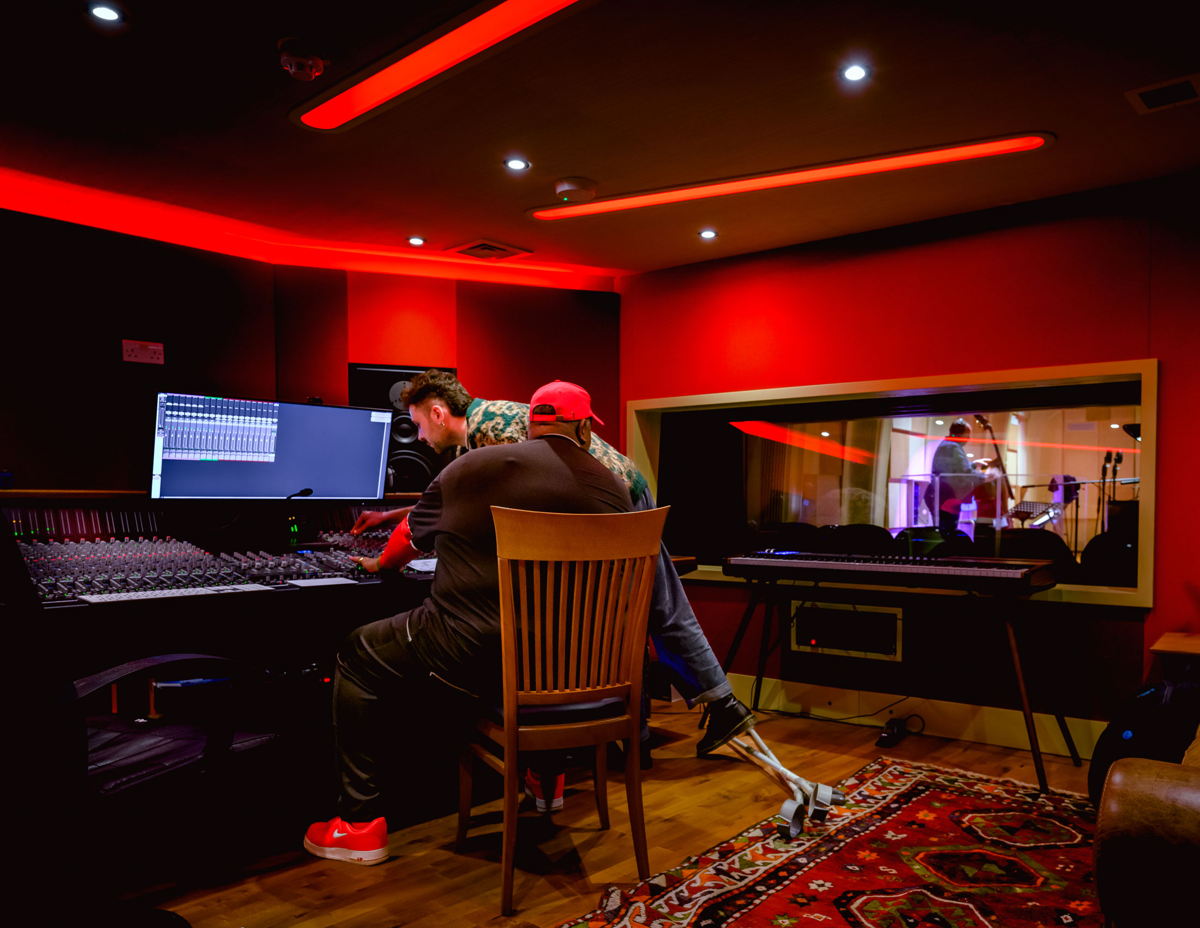 Sorenson was keen to keep every step of the process clean and pristine, so part of the technical build of the recording studio included the installation of Van Damme Blue series cables embedded in the infrastructure. "The result has meant that we have some of the highest quality cables in the live room and tielines into the ORIGIN for a pristine analogue signal flow," he says. "I've got a great sound from a great room, great instruments and great mics, and that is all sent to a desk that lets stuff play together really nicely. When you sit there and put the faders to zero it's just a brilliant sound — and I've not even looked at Pro Tools yet."
About 350 students from ages five to 25 receive tuition on traditional and non-traditional instruments at World Heart Beat, which follows a non-exclusive, non-elitist, open admissions policy that ensures that there are no barriers, including financial, to their learning. "We have seven-year-olds playing alongside 17-year-olds," Cohen says. "And the older ones will help the younger ones learn. It's a very holistic way of learning music. You don't have to read music; it's just about playing and engaging in the music, but the music is serious and what comes out is really good."
As the artistic director shares the vision of World Heart Beat becoming the United Nations of Music, the team continues to find ways of developing an ecosystem that enables a platform for professional artists to connect with the next generation, passing on their knowledge through a flow of giving back.
Cohen and the studio's in-house engineering staff are always available to help any students who wish to learn more about music recording and production technologies. "If they're interested, we try to get them involved," he says.