Jasmin Studio, owned and operated by Brazil-based jazz pianist and composer Ricardo Bacelar, has completed its first Dolby Atmos project — a full-length album entitled Congênito, which will be released in August on his label Jasmin Music. Meantime, the album's first single, "O último por do sol", saw its international release on Friday and is now available on all major music platforms around the world.
Congênito, recorded by Melk and mixed by multiple-Grammy award winning engineer Beto Neves, is something of a milestone for Ricardo Bacelar and the recording industry at large — not just because it exemplifies the internationally growing trend of immersive audio production, but because it was written and produced with immersive audio in mind entirely at Bacelar's own Jasmin Studio — one of the most advanced Dolby Atmos-certified residential facilities in the world.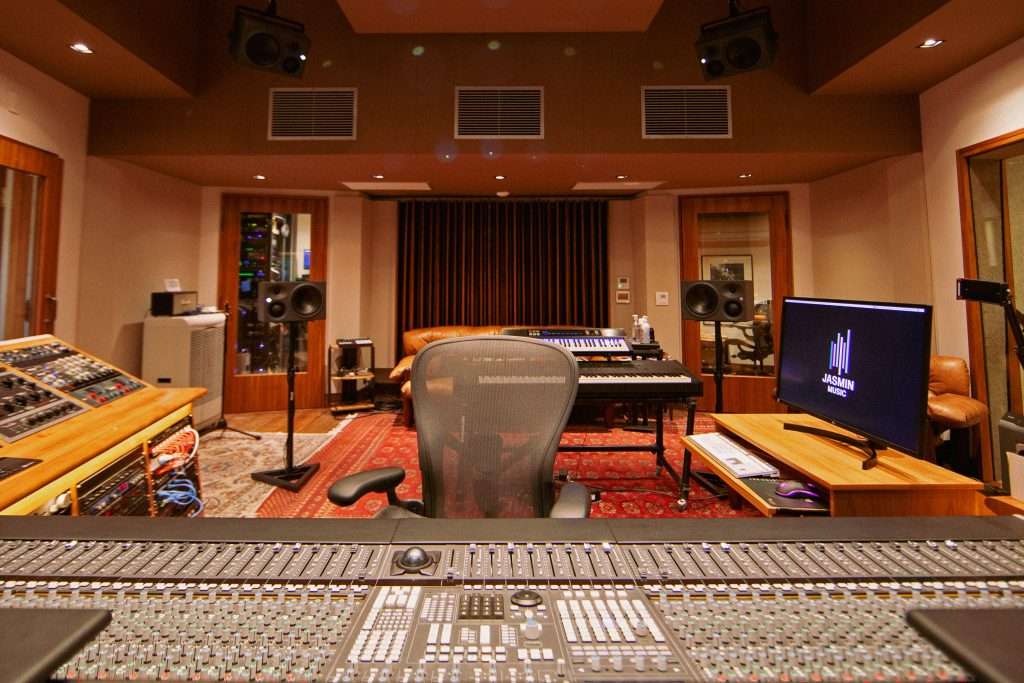 Taking 'residential studio' to the next level
​Bacelar's Jasmin Studio was completed soon after Bacelar moved into his new home by the seaside last November. The world-class studio combines analog and digital workflows and supports music production in any monitoring format — from stereo to immersive 7.1.4. The studio's technical design, which boasts a fully wired Dante network, was facilitated by São Paulo-based audio expert Daniel Reis and enables seamless transit between both analog and digital formats.
An internationally recognized jazz pianist, composer and touring artist, Ricardo Bacelar is something of an over-achiever. In addition to his creative forays into musical composition and immersive audio production, he is Honorary Consul of Belgium, President of the OAB National Culture and Art Commission and is also a copyright lawyer. Prior to starting work on his Congênito project, he engaged world-renowned acoustic design firm WSDG to build a state of the art, multi-room residential recording facility — complete with a 7.1.4 Dolby Atmos-certified control room and seven isolation booths.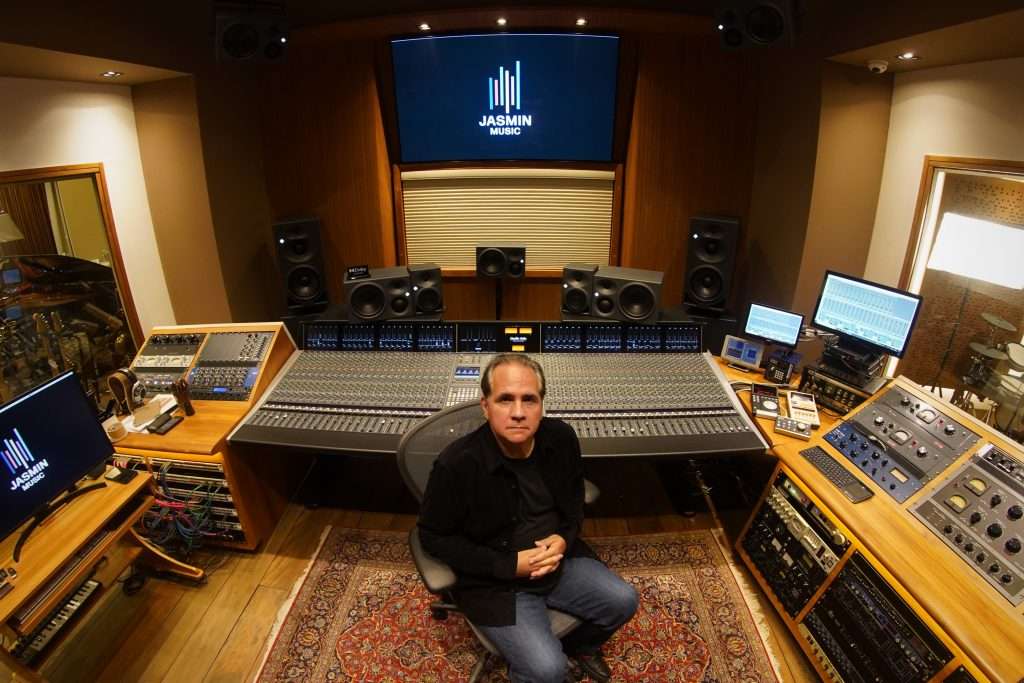 Jasmin Studio: an 'audio laboratory'
​Melk, recording engineer for Congênito, describes the process of recording — which took place over several months: "Working with Ricardo requires a portion of time dedicated to researching and experimenting with sounds," he says. "As he is a multi-instrumentalist, his creation process is dynamic and demands creative and innovative solutions from the technician to get the best results." During the recording, which included capturing the most intricate sonic details of Bacelar's piano work, Dias employed a complement of high-end tools including a pair of Sennheiser's AMBEO VR ambisonic microphones, Neumann D-01s and KM 184D digital microphones, a Neumann KU 100 Dummy Head binaural microphone, and a Neumann U 47 Fet among many others. The sonic result brings the listener 'inside' the music.
Beto Neves, an acclaimed mix engineer who has worked on dozens of Dolby Atmos projects since 2014, mixed the project on the studio's 48-channel Solid State Logic Duality Delta SuperAnalogue™ Console. Neves appreciated the added dimension that the immersive and ambisonic microphones imparted to the final mix. "On one song, "Paralelas", which only included a piano and a vocal, I ended up using only the AMBEO mics in the mix," Neves explains. "For me, this song is actually the most intimate experience on the album because you have the impression that you are right in the center of the piano."
For Bacelar, recording and mixing in Dolby Atmos brought an extended canvas of possibilities to his compositions: "Composing and recording in immersive introduces new possibilities in the creative process," he explains. "For example, when you go to make a counterpoint on a melody, you have this extra space in your head. Now you can spatialize these, and it can have a very favorable impact on the composition and the arrangement. Music is a form of perception, and now that we have a 7.1.4 system we can make this perception more powerful."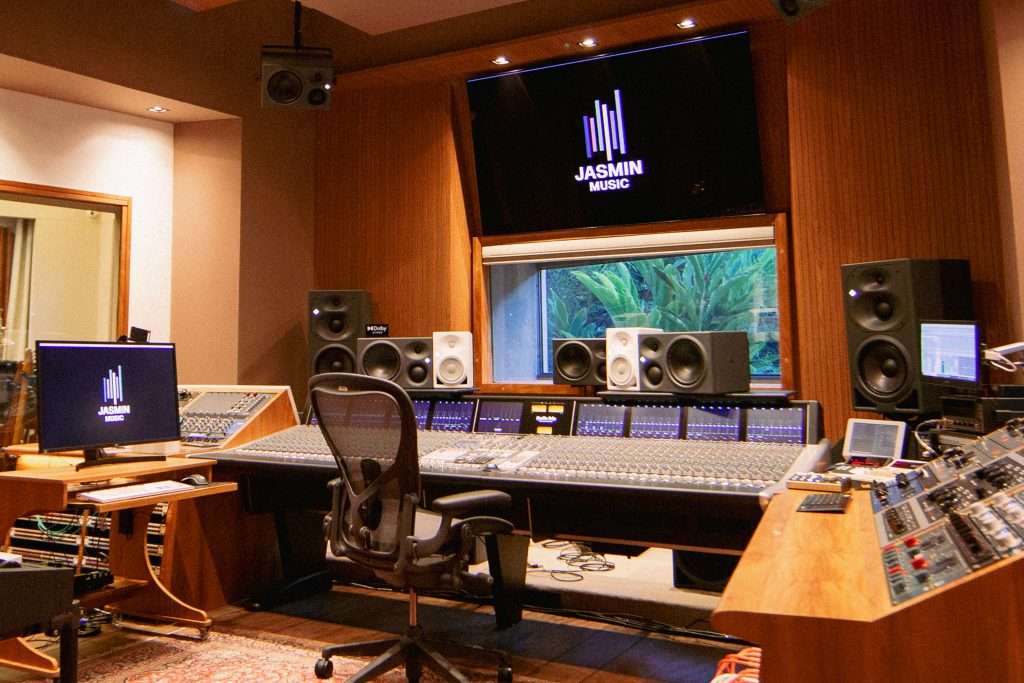 Extending the boundaries of creativity
​Aside from having such a distinct vision of what the albumcould achieve compositionally, Bacelar actually played all of the instruments himself. "As an instrumentalist, Ricardo knows what he wants," says Neves. "When he sits down to play something, if he needs to play it one hundred times to achieve what he wants, he will do it." Sometimes tracks were recorded with just a piano with Bacelar adding other instruments later, and other times drums were recorded to a click track — one by one — before other instruments were added. "All in all, it is a beautiful album with beautiful playing and amazing arrangements," Neves observes. "Jasmin Studio is something of a musical laboratory."
Bacelar says that moving forward at Jasmin, he intends to record and produce other musicians in addition to his own material. "The studio has been designed to produce a proprietary catalog and is the engine for my label Jasmin Music — and our Dolby Atmos integration will help bring our creativity to the next level." Some forthcoming projects will include solo albums, jazz trios, big bands and other projects.