Sweetwater Studios has announced the next installment in their ongoing series of recording workshops that bring aspiring engineers and producers into their world-class studio facilities. The event will be curated by Sweetwater Studios Producer/Engineer Shawn Dealey and guitarist JD Simo, and is aimed at those with an intermediate to advanced understanding of recording and production techniques who are looking to expand their skills in utilizing hybrid analog/digital workflows under working studio conditions. The workshop will take place on August 19-20 from 10am to 6pm in Sweetwater's Studios flagship Studio A.. For more information and to sign up, please click here.
Let the music flow
​Attendees will experience the best of both worlds of analog and digital recording in Studio A with a workflow centered around its recently upgraded Rupert Neve Designs 5088 console. The workshop will focus on encouraging a less-structured approach to studio creativity for a more tactile and organic experience. "The joy of working in Sweetwater Studios is that we have everything we need at our fingertips to capture an incredible musical moment when it happens, allowing the music and creativity to flow naturally," explained Dealey. "Our aim for this workshop is to encourage an 'in-the-moment' experience for our attendees so that we can find the magic in studio spontaneity."
"We're also thrilled to welcome JD Simo back to the studio for this event. JD is a supremely talented guitar player across a wide variety of genres and is uniquely skilled at the kind of collaborative music-making that we will be doing at this recording workshop."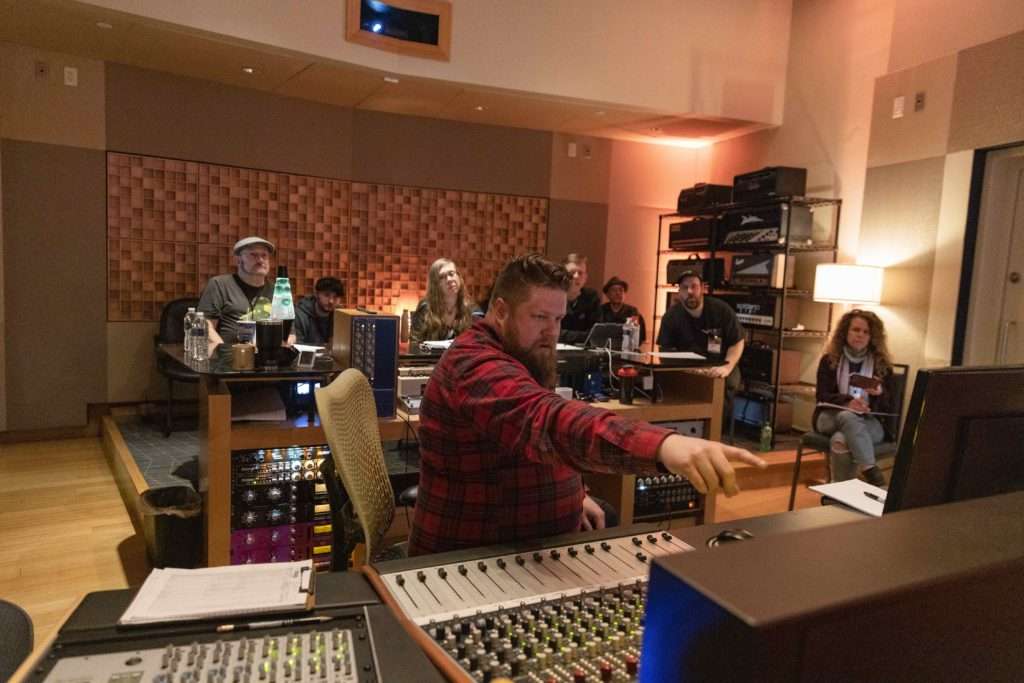 Meet the instructor
​Producer/Engineer Shawn Dealey has decades of experience as both a recording engineer and live sound engineer for big-name artists like Counting Crows, Goo Goo Dolls, Avril Lavigne, Santana, All-American Rejects, Billy Talent, and more. Skilled at getting the best performances out of an artist on both the live stage and in the studio, he brings a warm, organic touch to all of his sessions and Recording Workshops.
Meet the artist
​From Nashville by way of Chicago, guitarist JD Simo has cut a unique cloth in the modern musical landscape with his singular approach to the electric guitar – a fiery blend of blues, rock, and psychedelia that pay homage to the guitar heroes of old while still boasting a unique, decidedly modern identity. Simo honed this style over decades of playing with musical luminaries such as Jack White, Tommy Emmanuel, Luther Dickenson, Phil Lesh, and more. His most recent album, the eponymously titled JD Simo, came out in 2020.
Workshop Registration is $595 per person and includes:
Two full days of learning at Sweetwater Studios from 10am to 6pm
A full, hands-on experience from start to finish, including set up, tracking, overdubbing, and mixing.
Lunch with JD and Shawn
To register for Sweetwater Studios' Recording Workshop with JD Simo please visit: https://sweetwaterstudios.com/workshops/jd-simo-recording-workshop/
For more information on Sweetwater Studios and upcoming Recording Workshops, please visit: http://www.sweetwaterstudios.com/