Leading U.S. pro audio retailer Westlake Pro has installed a Solid State Logic ORIGIN 32-channel analog in-line mixing console in a dedicated demo room where customers can also evaluate monitor speakers and outboard hardware processors prior to purchase. The new console is installed in North Hollywood, California, at the offices of Westlake Pro and Westlake Pro Studio Design Group. The company also has premises in Berry Hill, Tennessee.
"Before we installed ORIGIN in one of our Los Angeles demo rooms, we knew we wanted it to be the centerpiece of that studio to ensure our clients could get the full experience of the console and feel what it would be like to add it to their workflow" says Ethan Goodman, Westlake Pro's Director of Marketing. "ORIGIN offers some really flexible routing options along with multiple insert points, which makes it easy to integrate external gear and accommodate almost any workflow. We set up a rack with a wide range of premium outboard gear that's available for testing, and ORIGIN puts all of it at your fingertips. If a client wants to compare different audio processors, it's as easy as pressing a button."
Goodman continues, "We also have a great selection of studio monitors that we connected to ORIGIN for speaker demos. ORIGIN's monitor section is really comprehensive without being complicated, so clients can comfortably switch between different sets of speakers with ease. In short, ORIGIN has become pretty integral to almost every demo in that room!"
Flexibility at your fingertips
While SSL took inspiration from the company's classic analog consoles of the 1970s and '80s when designing ORIGIN, the new desk is also forward-thinking and perfectly tailored for hybrid workflows. "Digital recording offers so much flexibility, but it can lead to hours spent clicking around with a mouse making tiny changes few people will ever hear. There's nothing like sitting in front of a console, putting up the faders, and thinking – there's the mix! ORIGIN makes it easy to get the best of both worlds without overcomplicating things.
Now that people are generally working in smaller spaces, not everyone can accommodate a large-format mixing console, Goodman acknowledges, but SSL obviously kept that in mind when designing the new desk. "ORIGIN's form factor allows it to fit into smaller rooms without ever feeling cramped or finicky, which is great. There's plenty of room to work and play without eating up tons of valuable studio real estate. It's clear that SSL designed ORIGIN to fit a reasonable price point and comfortable size without skimping on the build quality or feature set. It caters to the needs of the modern engineer and producer without losing the classic sound and feel you expect from SSL."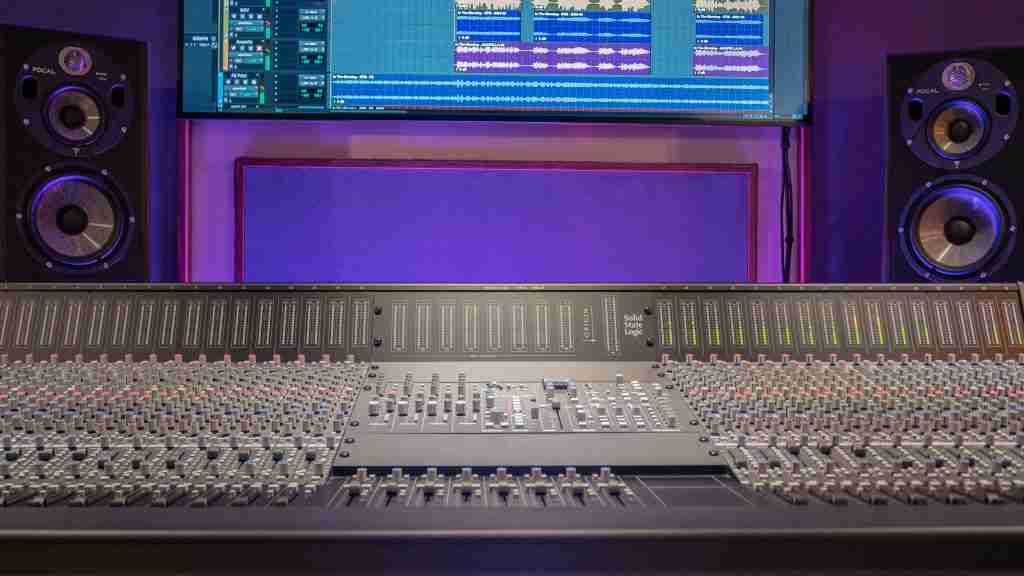 The centerpiece of a hybrid studio
He observes that there are people working in a hybrid workflow, with dozens of plug-ins and racks of tone-shaping equipment, who often overlook the cohesion that working with multiple channels of identical microphone preamps and EQ sections can bring to a mix. "With so many great plugins on the market, it's easy to load up a different EQ on every track, but in doing so, you lose some of the magic that happens when you working with a console. ORIGIN's E-Series EQ sounds great and is a total workhorse, so you don't feel the need to scroll through your plugin folder. Of course, it's easy to patch in another processor if you're looking for a particular sound. On top of that, the PureDrive mic pres can be crisp and clean or full of character, and when paired with the EQ, you've got a great-sounding signal chain that is flexible enough to work with any genre. And when you're ready to mix, you've got a great summing path and the classic Bus Compressor which helps bring your whole mix to life. The console workflow puts so much emphasis on listening, committing to decisions, and making adjustments on the fly – it's really exciting that ORIGIN is bringing that to a wider audience than ever before," he says.
For those who do enjoy processing choices, says Goodman, "ORIGIN has room for two 500 series racks, so you can pop in whatever other outboard modules you want." ORIGIN's center section also provides space for SSL's optional UF8 advanced DAW controller and can accommodate a large screen display for the workstation. "It's very flexible that way and allows you to shape the console to your needs."
Westlake Pro encourages customers to bring their own sessions so that they can reference something familiar while evaluating equipment, but they can also provide multitrack files or access to TIDAL HiFi for lossless audio, he says. "If you want to get a sense of how your session or your favorite songs will sound through ORIGIN, the console's right there and ready to go. And of course, we've got a wide range of microphones on hand if you want to hear the preamps in action!"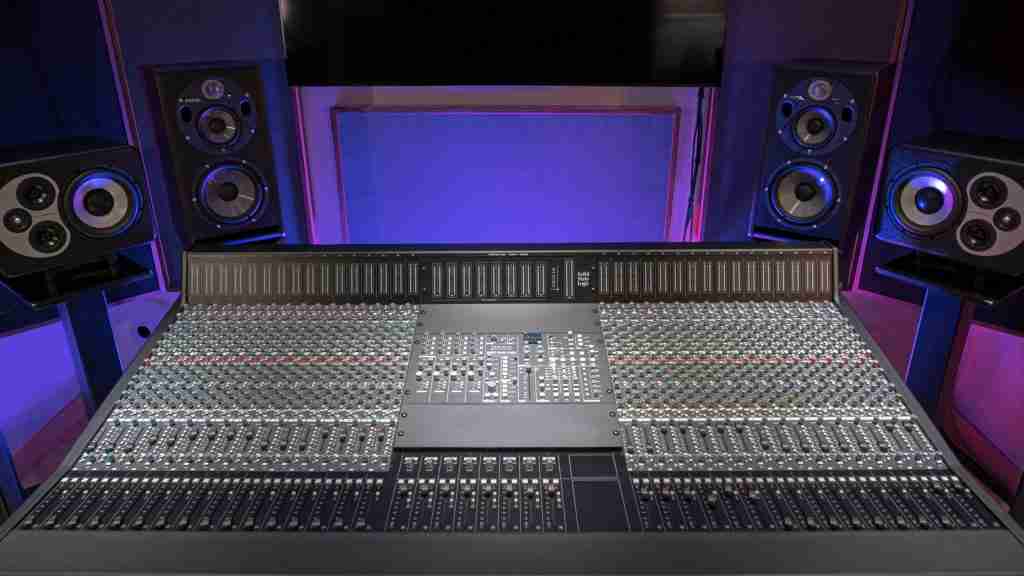 Goodman, who came to appreciate the benefits of a good analog console in a hybrid workflow while studying at Los Angeles College of Music, says, "doing console demos with ORIGIN is amazing – it works so well in a hybrid setup, and it feels instantly familiar, so clients can get up and running in no time. ORIGIN looks great, feels great, and most importantly, sounds great. It's become a centerpiece for this demo studio at Westlake Pro | Los Angeles, and I'm excited for our clients to try it out for themselves!"
Westlake Audio was established in 1969 when founder and accomplished studio technician Tom Hidley began doing custom electronic work for recording studios. Over the ensuing decades Westlake Pro has evolved from a small sales division located above Westlake Recording Studios into one of the leading studio design and integration and pro audio retailers in the world.