Wimberley, TX (January 13th, 2021) – Today, Rupert Neve Designs announces an update to its lineup of summing products: The 5059 Satellite 16 x 2+2 Summing Mixer and 5060 Centerpiece 24 x 2 Desktop Mixer are now being produced in the company's classic "Shelford" color, originally debuted with their award-winning Shelford Series and flagship 5088 console.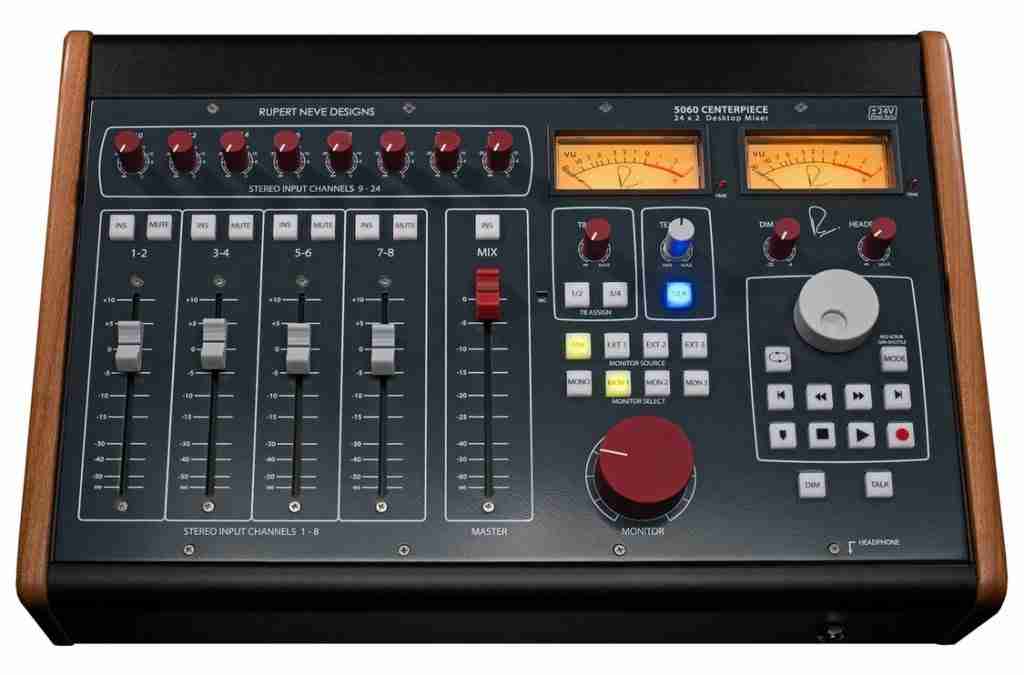 "When Mr. Rupert Neve developed the original 1073, 2254, and other legendary early designs, he lived in a small English village named Little Shelford," says Chris Dauray, Brand Manager for Rupert Neve Designs. "As initial production of these early modules began, the Royal Air Force happened to have a surplus of paint intended for their airplanes: 'RAF Blue Grey'. This abundant & affordable airplane paint was chosen purely for cost reasons at the time, and thus a legendary color scheme was unintentionally born. Just as Rupert Neve Designs' products preserve the sonic history of Rupert's creations throughout the years, the Shelford faceplates are a nod to the visual style from that early era."

The updated Satellite and Centerpiece from Rupert Neve Designs retain all the same characteristics that garnered each their respective "Small Format Console Technology" TEC Awards, but with the updated Shelford color scheme to make them more referential to the classic design ideologies on which they are based. No other changes have been made.
Both units will begin shipping worldwide in February 2021, with a manufacturer's suggested retail price of $3,999 USD and $7,999 USD respectively.