Loire Valley, France, January 07, 2021 — Its newly acquired 32-channel Solid State Logic ORIGIN analogue in-line console provides the perfect solution for the high standards associated with the studio, a brand new, state of the art, recording facility based in the Loire Valley, France. Despite being situated on the edge of a beautiful unspoilt forest in the hollow of a green valley, Flow Studios is still easily accessible from major cities and airports.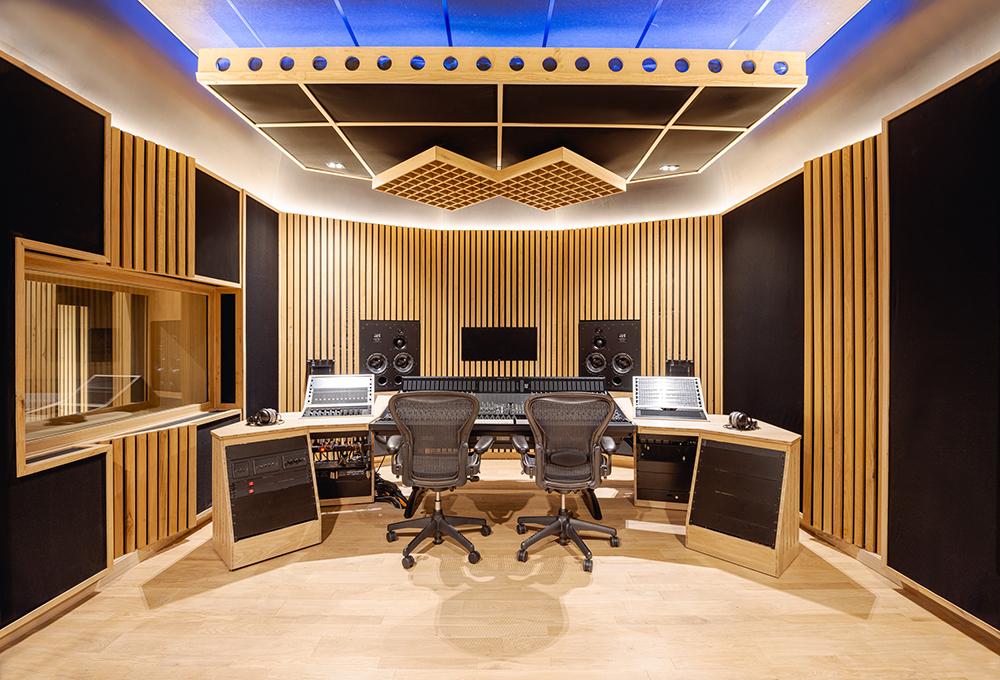 What appealed to studio owner Luke Clark most about ORIGIN was its added flexibility, thanks to the inline mixer and the ability with Pure Drive to select between a preamp with clarity and purity, or to opt for a more warm and driven tone for each channel.
The installation of the ORIGIN desk and its integration into the rest of the studio infrastructure was seamless, with D-Sub 25 connectors throughout (except for the mic inputs) making for an easy and quick connection.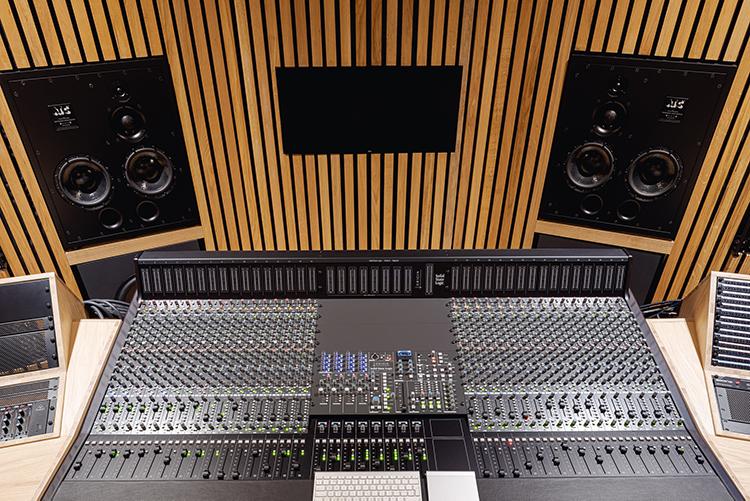 In fact, Clark actually built the studio control room to accommodate ORIGIN. He was therefore able to select outboard gear that would provide increased flexibility, and help to create an easy and effective workflow for visiting artists when tracking and mixing.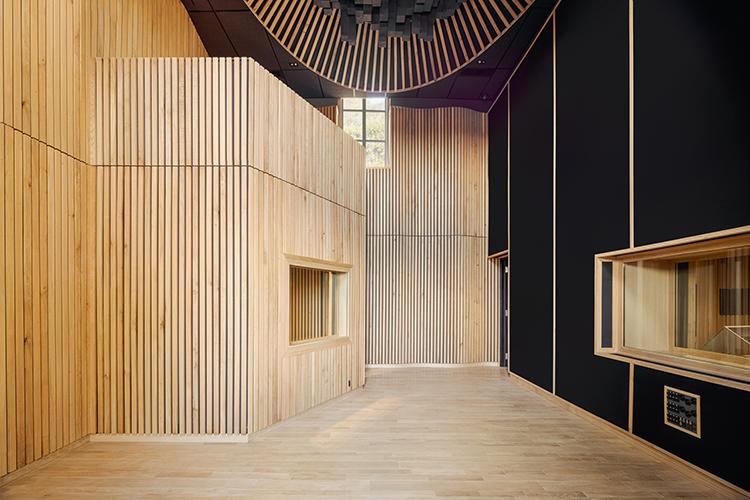 Like many other businesses, the COVID-19 pandemic has provided a challenge for launching the studio, meaning Clark has had to postpone guests coming from the UK due to the quarantine. This has however given him more time to road test the ORIGIN and outboard gear, and to work with local artists based in France.
Flow Studios offers 120m² of climate controlled studio facilities including a control room, piano room, small and large isolation booths and a double height live room. The SSL ORIGIN complements its residential model by helping to provide freelance friendly operation and intuitive workflow, which feels reassuringly familiar.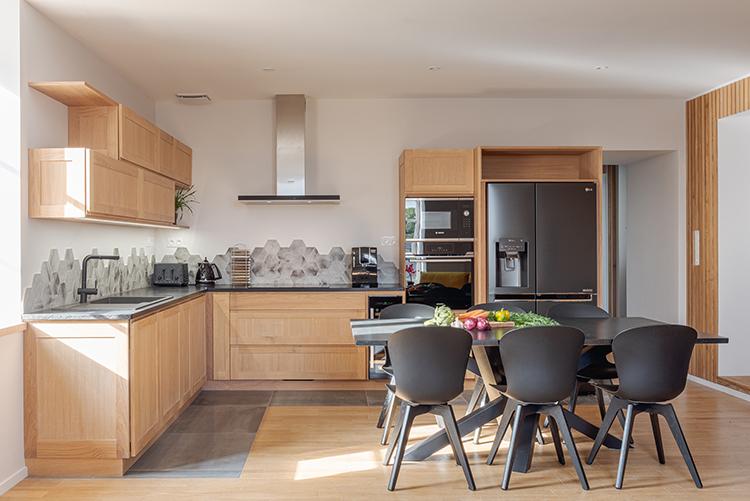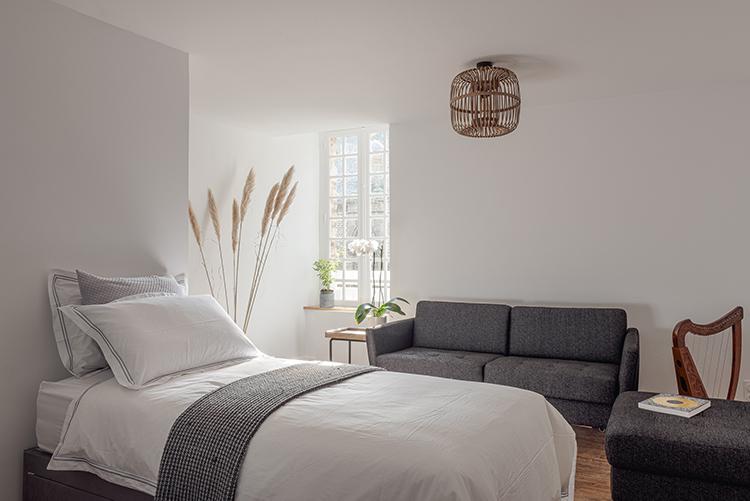 "What I love about the ORIGIN is that it gives me the ability to work with one artist in the control room, or to have a band or larger group spread out throughout the studio, with all instruments recorded simultaneously," says Clark. "As a commercial studio owner, I wanted to create a beautiful space where an engineer or producer can get to work quickly. Thankfully, the engineering and design behind ORIGIN is very intuitive."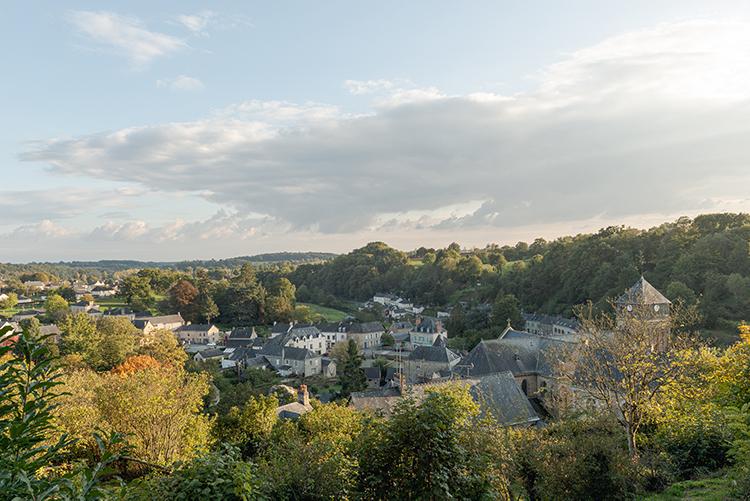 FLOW STUDIOS – Loire Valley, France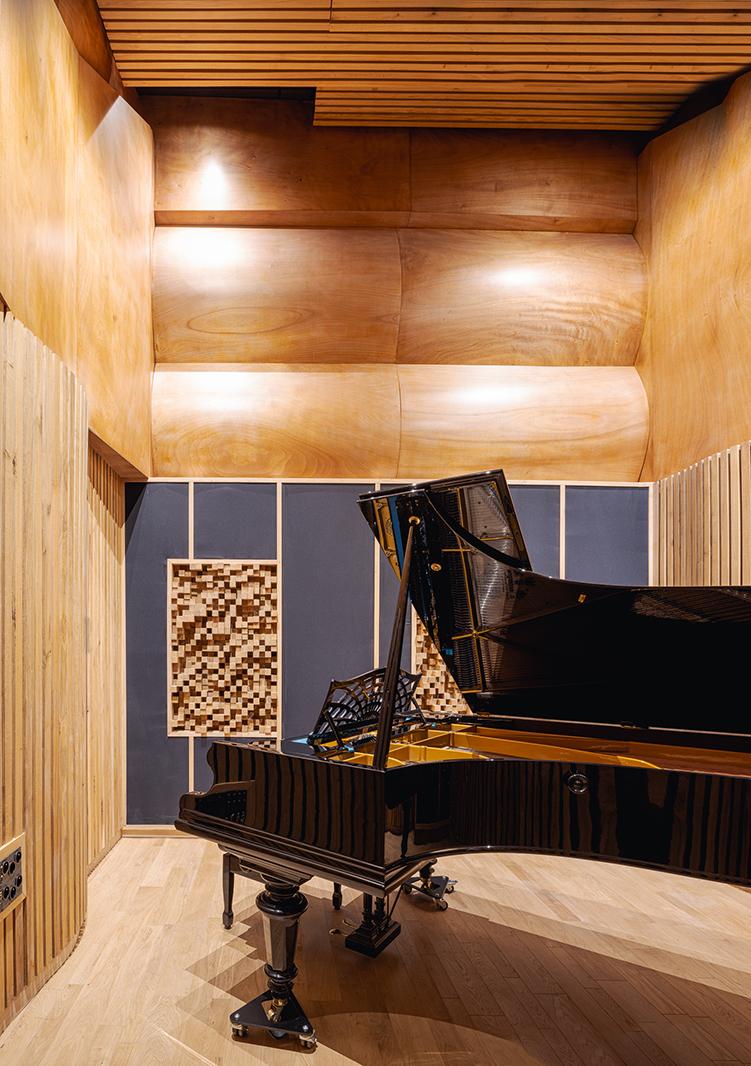 "The SSL ORIGIN is set up as fully patchable, which provides a highly flexible workflow throughout the studio. We have 96 patchable audio lines accessed via wall panels located throughout the facility, while we also use the intelligent and intuitive bus routing on the SSL ORIGIN to manage our dedicated hearback system."
It was important for Clark to create a comprehensive yet simple workflow:
"For tracking, if someone wants to get a session up and running quickly, they can run everything through the desk and it all sounds harmonious," he explains. "After tracking, the desk, outboard gear or trusted plugins can be employed for mixing."
Equally, if an engineer likes to mix or make decisions as they go along, they have numerous possibilities through use of the inline mixer and outboard gear. For those already coming into the studio with an existing mix, having the ability to use the 0dB switch to give a fixed unity has proved very useful. The low noise floor and the huge headroom via the mix bus bring breadth and space to mixes, while the intuitive centralised bus routing system has helped to further speed up the workflow.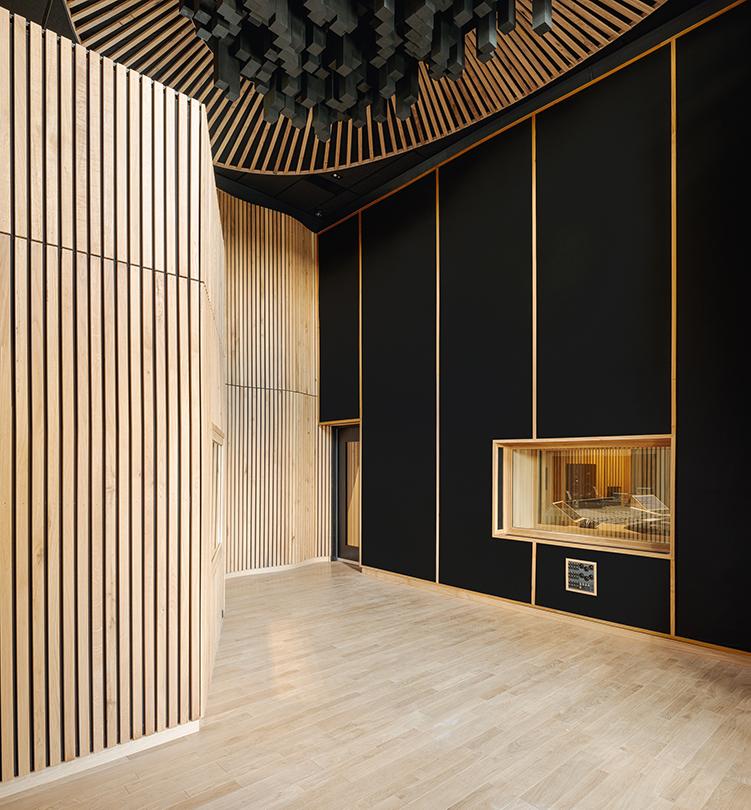 "The configurable centre section is a great addition," Clark shares. "It gives additional flexibility for how to arrange your workspace or layout your outboard gear. I also like the sleep setting, which reduces power consumption."
"I was already familiar with the snarl and crunch of the E series 242-type EQ. It gives some added weight and the ability to fine-tune during or after tracking. And the glue you get from the classic bus compressor is indispensable."
For Flow Studios, the ORIGIN is a perfect fit. The studio itself was designed by John Brandt and took three years to complete; and involved modifying an old town hall into a cutting edge recording studio.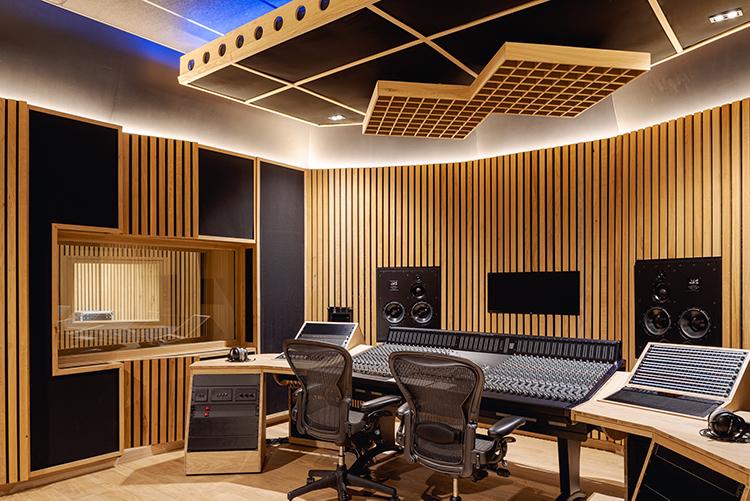 "We have already had interest from artists wanting to book the studio because they know what to expect, know the quality is almost unrivalled and feel aligned to SSL's history and values," Clark adds. "For me, the thing I love the most is just how organic and musical the desk sounds through my ATC110 monitors. It produces an incredible result and I'm yet to meet a client who disagrees!"
Whether artists are recording using Flow Studio's collection of microphones, its Bechstein C piano or vintage Ludwig house drum set, the SSL ORIGIN is sure to enhance the sound of any project recorded there.
"As expected, the desk has performed without fault. Sessions have run smoothly and the quality of sound is truly amazing! It's a very easy console to get a session up and running at speed, yet there are plenty of areas where you can delve deeper where appropriate."