HARMAN Professional Solutions, the global leader in audio, video, lighting and control systems, today announced new AKG K361-BT and K371-BT professional studio headphones featuring Bluetooth connectivity at the 2020 NAMM show in Anaheim, California and the 2020 CES shows in Las Vegas, Nevada. At NAMM, visitors can experience K361-BT and K371-BT at booth 14508 in the ACC North Hall. At CES, guests can experience K361-BT and K371-BT at the Artist Hall in the Hard Rock Hotel & Casino.
AKG K361-BT and K371-BT headphones are ideal for mobile artists, engineers, podcasters and beatmakers who want the flexibility of wired or wireless connectivity combined with studio-quality sound. The K361-BT and K371-BT feature an over-ear, closed-back design that is precision-engineered to reproduce natural, balanced audio in exceptional detail, so users can make more confident decisions when mixing and editing. With a stunning frequency response—15 Hz to 28 kHz in the K361-BT and 5 Hz to 40 kHz in the K371-BT—they deliver the deepest bass and highest highs in their class. Both models offer the convenience of switchable Bluetooth wireless and wired connectivity, with a built-in microphone for two-way Bluetooth communication. Plush, ergonomic earcups cradle the listener's ears to provide hours of uninterrupted, comfortable enjoyment.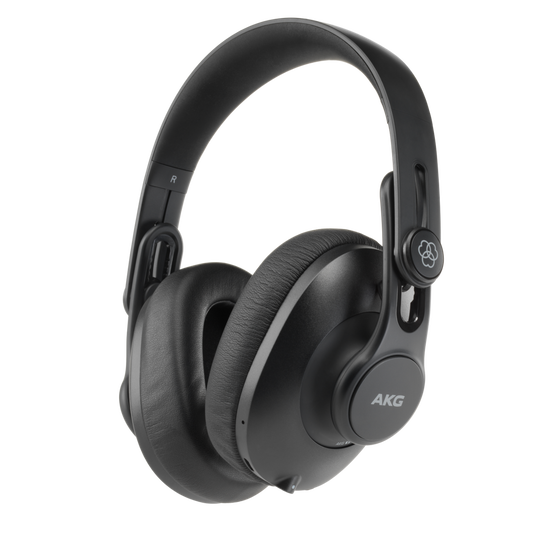 "Today's artists and content creators are creating in more locations than ever before, and they need uncompromising audio performance at home, in the studio and on the road," said Chris Hansen, Director Recording and Content Creation, HARMAN Professional Solutions. "With class-leading frequency responses, Bluetooth connectivity and ergonomic, foldable design, K361-BT and K371-BT headphones are the perfect reference headphones for today's mobile creative lifestyles. We're excited for customers to experience the superior sound quality and lasting comfort of K361-BT and K371-BT at the 2020 NAMM and CES shows."
K361-BT and K371-BT professional headphones feature high-sensitivity, largest-in-class 50mm drivers and pure oxygen-free copper voice coils to ddddddddeliver clear, detailed and balanced lows, mids and highs. And with the latest generation Bluetooth 5.0 technology, users will enjoy up to 40 hours of wire-free listening between charges. The hybrid wired/Bluetooth design allows users to reference their mixes in a variety of listening scenarios, while an integrated microphone enables hands-free phone calls.
The K361-BT and K371-BT have been engineered and rigorously tested to ensure reliability in the most demanding conditions. An over-ear, closed-back design provides superior isolation in noisy environments while minimizing low-end leakage. Additionally, the headphones are intentionally styled with ergonomic plush, slow-retention foam pads for long-wearing comfort, with adjustable calibrated headbands that deliver a perfect fit, every time. For vocalists who prefer single-ear monitoring while recording, the earcups swivel 90 degrees, and with a weight of less than 8 ounces, the K361-BT and K371-BT keep ear fatigue at bay, even on the longest sessions.
Accessories for the K361-BT and K371-BT include a carrying pouch and versatile detachable cables; 3m (9.8′) and 1.2m (3.9') straight audio cables, a 1M (3.3') USB charging cable, and a 3.5mm (1/8") to 6.5mm (1/4") adapter.
Availability
The AKG K361-BT ($161.25 U.S. MSRP) and AKG K371-BT ($223.75 U.S. MSRP) will be available in January 2020. For more information, please visit www.akg.com