Amplesound has announced the release of Version 3 for all their Electric Basses which includes:
-Ample Bass Jazz III: https://www.amplesound.net/en/pro-pd.asp?id=10
-Ample Bass Precision III: https://www.amplesound.net/en/pro-pd.asp?id=9
-Ample Bass Yinyang III: https://www.amplesound.net/en/pro-pd.asp?id=23
-Ample Metal Ray5 III: https://www.amplesound.net/en/pro-pd.asp?id=18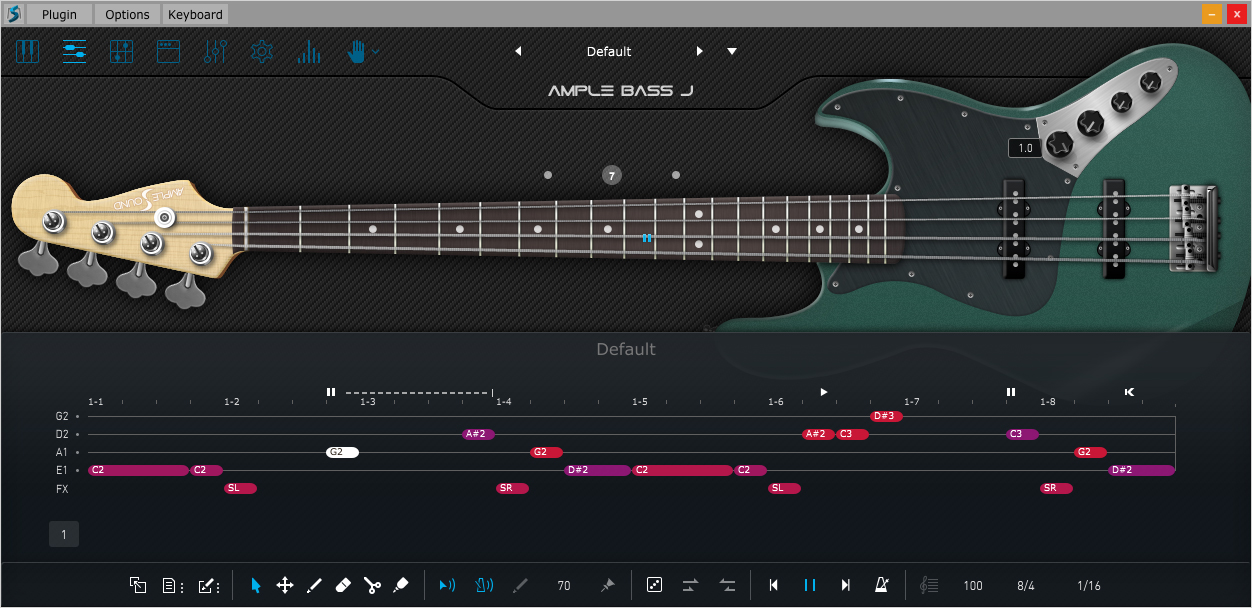 New features of Electric Bass v3:
-Brand new built-in AMP system, including three classic AMP models: B15R, BA500, SVT-Pro, and four cabinets. Each Cabinet has 4 mic options: U87, C414, MD421 and SM57.
-Riffer 2.0: New edit functions, including multiple selection and operation, undo and redo etc. New MIDI tools, including fixed velocity, length legato and restrict, select, move, draw, erase, split, glue etc. Add a comprehensive list of keyboard shortcuts.
-Stereo DI Signal.
-Brand new FX DSP system, including 8-band EQ, 2-Line Compressor, 6-Tap Echo and IR Reverb.
-Brand new design of UI, with GPU acceleration.
-Support VST3, stop RTAS and 32-bit development.
-Multiple Capo Logics, providing various options of automatic fingering logic to cover different performance such as solo, chorus, and so on.
-New preset managers with new presets.
-Brand new Sample Editor, with search, multiple selection and batch processing support.
-A new Start + ADSR envelope system.
-Various bug fixes from previous version 2.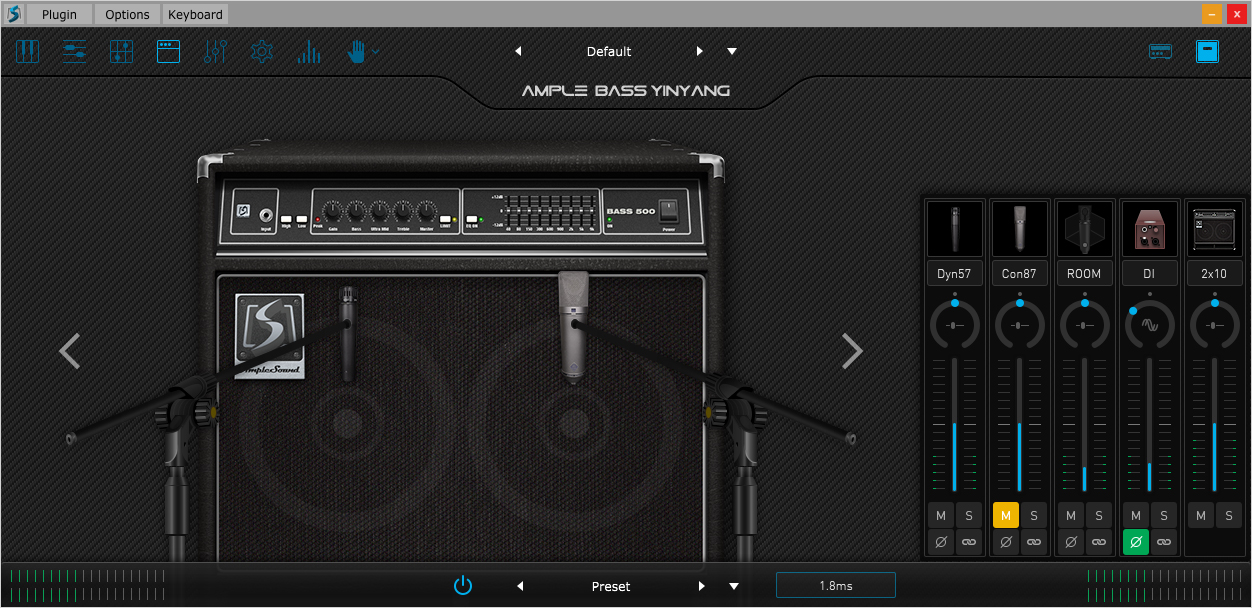 Sample Update:
-Added more Natural Harmonic samples for Ample Bass P, J and Ray5.
-Added Repeat Note articulation for Ample Bass Yinyang.
-Added Repeat Note and Palm Mute articulations, Buzzing sample group for Ample Metal Ray5 and replaced all of samples in Fret Release sample group.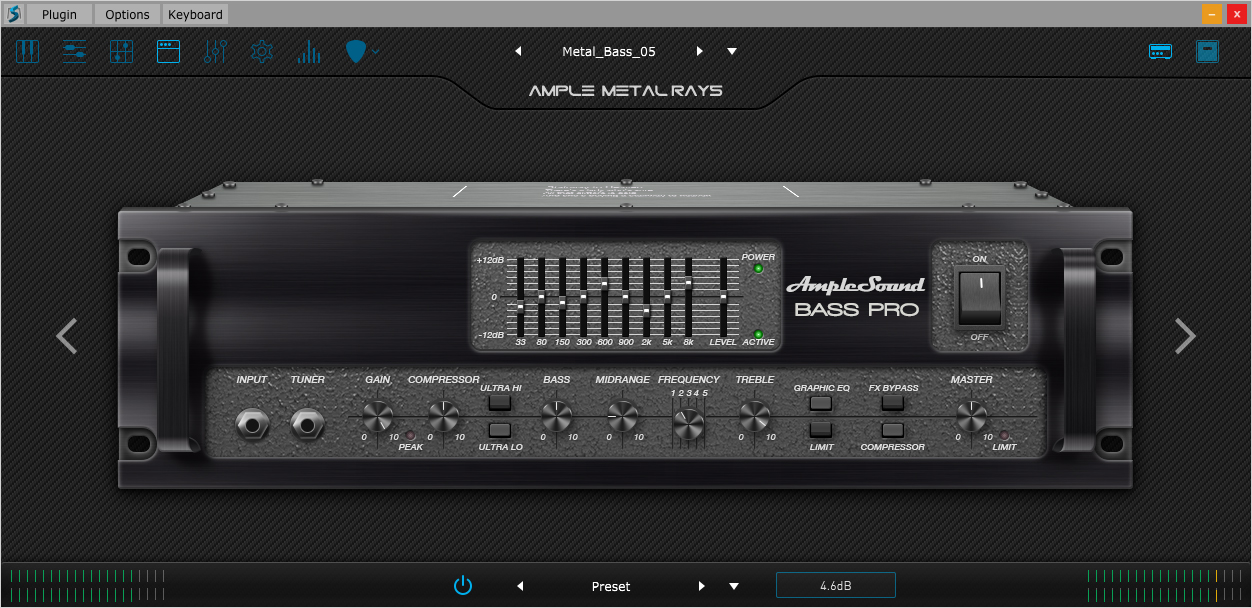 System Requirements:
-Windows: Windows 7/8/10, 64-bit only (32-bit not supported).
-Mac: From 10.9 to 10.14.
-VST2, VST3, AU, AAX and Standalone host.
-8GB Hard Disk, Intel i5 or higher.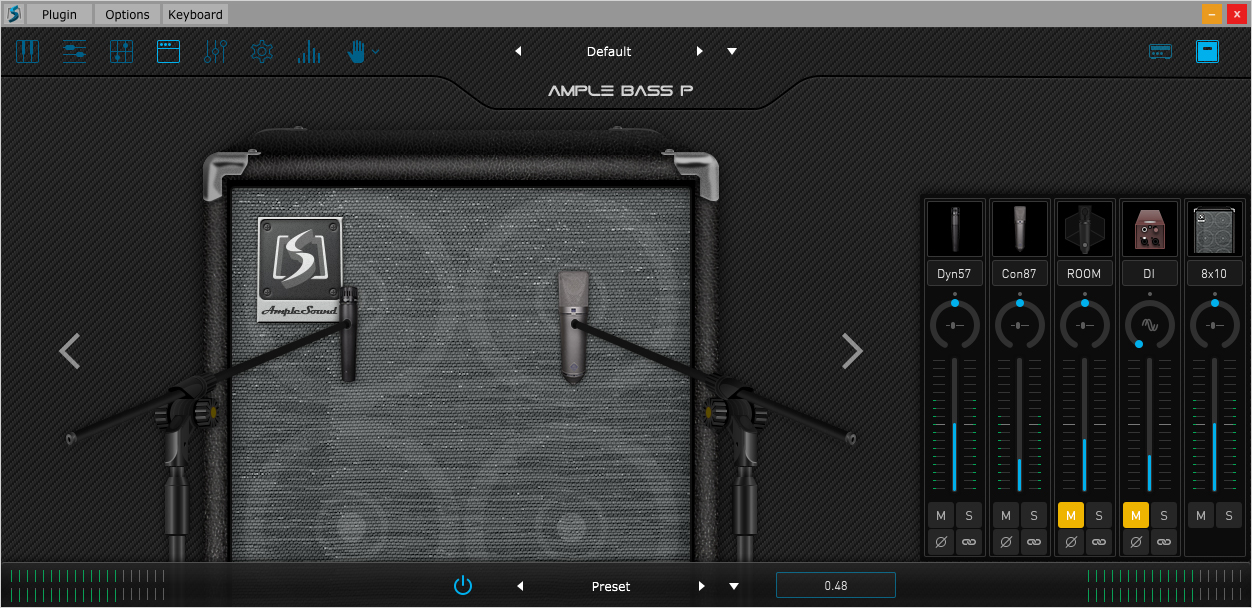 The V3 update is free of charge. Users need to log in to the Ample Sound user area then click on "My Installers" to download Electric Bass installers and library installers, V3 and V2 plugins are able to coexist.
Price: All of Electric Basses and expansions 25% off until 10th July.